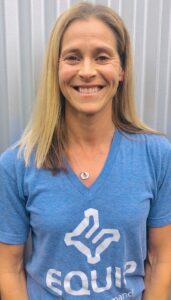 Julie Shepherd is Equip's Training Director. Julie always wanted to be a trainer and loves working with kids. As her daughters were getting older, her passion to train teen athletes grew. She really wanted to make a difference in injury reduction for teens after hearing about the increased knee injuries kids, girls in particular, were sustaining in sports. Julie is a Certified CrossFit Coach, CrossFit Kids Coach and a Functional Strength Coach. When Equip was formed, Julie began to focus on teen athletics strength and conditioning.  Her commitment to teen training led her to research and educational opportunities at Stanford University, shadowing their strength sessions on campus. She continues to bring her knowledge and passion to local athletes and schools including San Marin High School, Novato High, Sonoma Academy, Santa Rosa United and Marin FC. Let us help! Email julie@equipsports.org with scholarship requests or training needs.
---
Fall Training Registration Now Open
Return To Sport Group/Team Training Session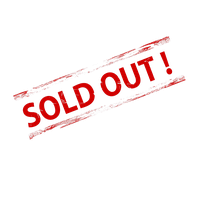 September Training sessions are sold out!  Check back soon for our October schedule. Did you miss out on group training? We can still schedule personal training sessions with you. Email Julie@equipsports.org to set up an appointment.
Rebuild and return to sport during this 4-week training session. Our focus is to rebuild capacity and movement technique. The intent is to safely reintroduce training in a controlled manner to reduce the risk of injury when our athletes are able to safely return to their sports. We will focus on three main areas:
Power/Explosiveness - Jumping, medball throws
Strength/Stability - Squats, Trapbar/Kettlebell deadlift, Pressing, Pulling and Core
Building Work Capacity - Running, Sprinting, Change of direction drills
Training Sessions will take place twice a week on either Monday/Wednesday or Tuesday/Thursday.  Multiple time slots available. These are group training sessions only. You must form a group of middle school or high school aged athletes.  Minimum of 6, maximum of 10 athletes. One person in your group will need to register for your day/time slot below. Once you register for your slot, we will send you a link for your group to sign up individually. Cost is $200 per athlete.
Equipment will be thoroughly disinfected between each use. Participants and staff will all be required to take their temperature upon arrival and wash/disinfect their hands before entering the training area. We are committed to providing a safe and healthy space for our athletes. If you would like to know more about the best practices we intend to follow, please visit www.marinrecovers.com
Equip believes training should be accessible to all athletes. Full and partial scholarships are always available. Please email julie@equipsports.org to apply.
---
Equip Training Options
Private & Semi-Private Training
Private Training (1-hour sessions) - $75/hr - initial session includes an assessment
Semi-Private Training (1-hour sessions) - 2-4 athletes, $35/hr per athlete - initial assessment includes assessment
What to expect in the assessment:
Goals - both individual and team. Nutrition goals and mindset
Movement - assess 4 basic movement patterns, mobility, stability and address injuries or physical limitations
Work capacity - using the bike or running, trainer will assess work capacity using an energy system workout
---
Specialized Athletic Training
ACLr Rehabilitation
We do our best to reduce the risk of knee injuries with proper warm ups/cool downs and strength training, but unfortunately all injuries cannot be prevented.  If you have sustained a knee injury, our coaches are experienced with ACLr through all stages of recovery. We work closely with your physician and/or physical therapist to create a comprehensive plan/program to get you back on the pitch, field or court.
Physical Fitness Assessment Training - First Responders & Military
Armed Forces candidates, ROTC members, law enforcement officers and firefighters face rigorous physical programs and assessments. Equip provides customized strength and endurance training, giving you the confidence to perform to the best of your ability.
For more information and pricing, please contact Julie Shepherd: julie@equipsports.org
---
Collegiate Athletic Prep & Training
Summer Collegiate Athletics Prep
Congratulations!  You are a collegiate athlete. This is not an easy feat, but the hard work has just begun.  Most receive a packet of summer conditioning from the coaching staff outlining the fitness expectations during the offseason.  As we all know, getting a spot on a team is hard enough, but keeping it can be just as difficult. Our role is to prepare you to arrive for the first day of training at your peak level of fitness and make an immediate impact. 
Ongoing training will cost $99/month - athletes can attend up to 3 training sessions per week.
Your first session will include a thorough assessment by Coach Julie Shepherd.
Goal Assessment - discuss your goals, current training (both individual and team), nutrition and mindset
Movement Assessment - basic movement, mobility, stability and any physical limitations that may need to be addressed in the programming
Work Capacity Assessment - Chose one of the three energy system workouts, using the bike or running based on sports or goals
Collegiate Athlete Sessions
Equip offers classes for the college athlete over holiday breaks (Thanksgiving, Winter break, Spring break, etc).  These sessions are a perfect way to stay in shape while home for the Holidays.
For more information and pricing, please contact Julie Shepherd: julie@equipsports.org