---
United for a Cause (November 2020)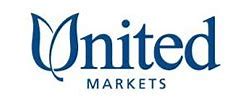 After hearing that there are 16 homeless students in 4th grade alone at a nearby Title 1 school, Equip reached out to see how we could help. The school's community liaison said that gift cards for food would be best. United Markets owner, Kelly Smith, offered to allow us to buy $1600 ($100/student) in gift cards at a generous discount which enabled these students and their families to have access to food during such a challenging time.
Thanksgiving (November 2020)

The holiday season has been particularly challenging this year due to the pandemic, and the level of food insecurity is alarming. Thanks to local Novato mom and Chef of Dara's Kitchen, Dara Mulligan, Equip was put in touch with Becky Reetz.  Becky is the Director of EOPS (Extended Opportunity Programs & Services), CARE and CalWORKs programs at College of Marin. She identified 21 College of Marin students in her program who were in need of food on Thanksgiving. Chef Dara cooked meals for 7 of the 21 with her own food supply and community donations and Equip purchased meals for the other 14 families with the help of Finnegan's Marin who helped deliver the meals for free to local students. It was such a success, we are talking about making this an annual effort in the hopes of serving more families in need each year.
Supporting Diversity & Education (September 2020)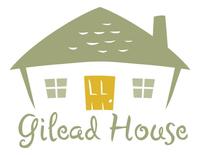 Equip felt compelled to become a part of the solution to combat racial injustice in America. One important way to change course is through education and learning.  In an effort to diversify classroom libraries, Equip has given $1000 in grants to local teachers to buy books written by and featuring more people of color. We made a similar donation to the families at Gilead House - a home which inspires and empowers homeless single mothers and their children toward financial stability and independence. We are committed to being an ally to anyone facing discrimination of any kind in our community and beyond.
---
Summer Camp Fun (July 2020)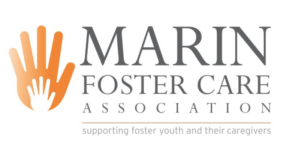 Over the summer, Equip partnered with Marin Foster Care Association and put together a safe, fun outdoor camp experience for some foster families and other children in our community. Led by Equip Outdoor Director, Brittanie Williamson, campers had a week of activities which included games, crafts, dance and storytelling. The kids also learned about social responsibility, mindfulness, recycling, water conservation, farming, and protecting the environment. Several local businesses donated time and supplies to aid in our efforts.  Thank you to Ms. Tara from Love2Dance, Kona Ice and Board & Brush for supporting our kids and enhancing their experience. 
---
Providing Aid During COVID-19 Pandemic (May 2020)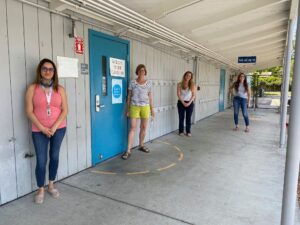 We have all be changed by the global crisis this year. Some certainly felt the impact more than others. Equip wanted to find ways to help those in the most need as quickly as possible.  We are proud to say that Equip was able to donate close to $10,000 to families in our community through gift cards and cash donations. We delivered $4500 in gift cards to Olive Elementary School (photo below) and donated $5000 to the Marin County Office of Education where Superintendent of Schools, Mary Jane Burke, was able to distribute funds to help school children and their families facing personal loss.
---
Parents' Afternoon Out (December 2019)
We gave our Equip supporters a little breather by giving their little ones an afternoon of fun.  The kids played games, went on a scavenger hunt and decorated gingerbread houses. It was such a hit that we hope to make this an annual event!
---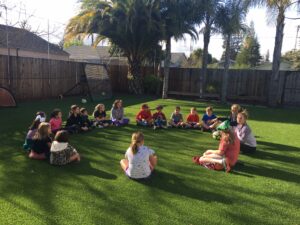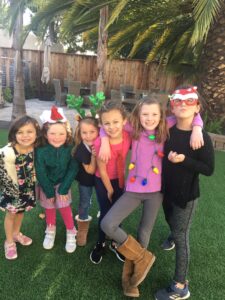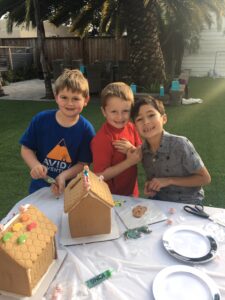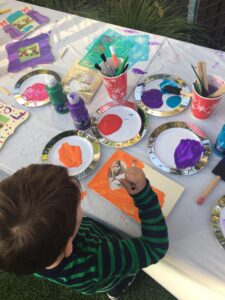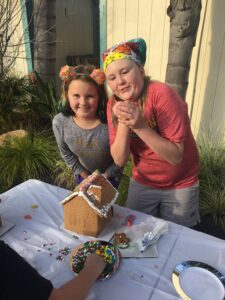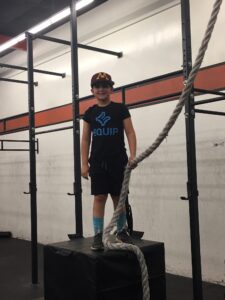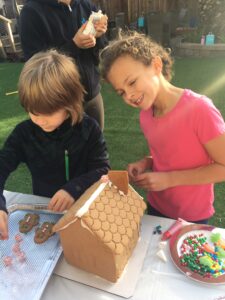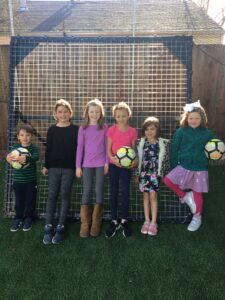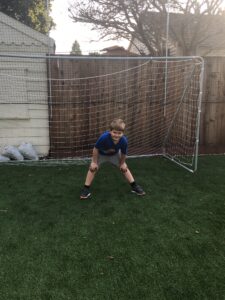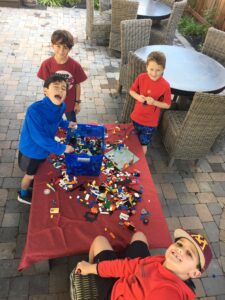 Board & Brush Fundraiser (December 2019)
A HUGE thank you goes out to Stephanie - owner of Board & Brush in San Rafael.  She opened her doors to us and donated a generous % of her project sales back to Equip.  Please consider supporting Stephanie in return!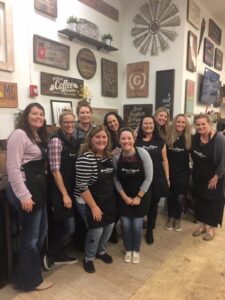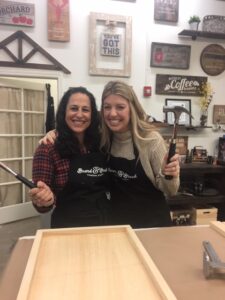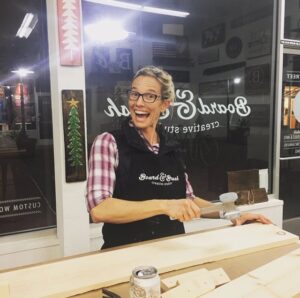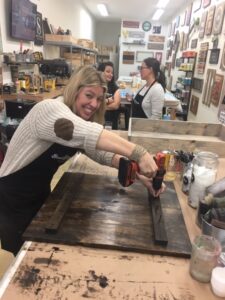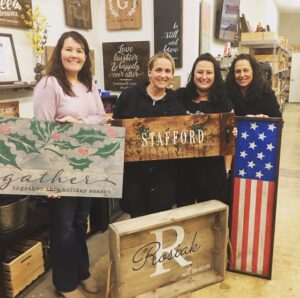 Teen Outdoor Camping Retreat (November 2019)
Our Equip Outdoors leader, Britt Williamson, took a great group of teen girls camping on Mt. Tam. They took extra time to breath, move and connect with themselves and one another.  The ladies ended their overnight with a surf lesson at Stinson Beach.