Here's what happened over the summer
By Julie Shepherd
Summer Programs – Success Stories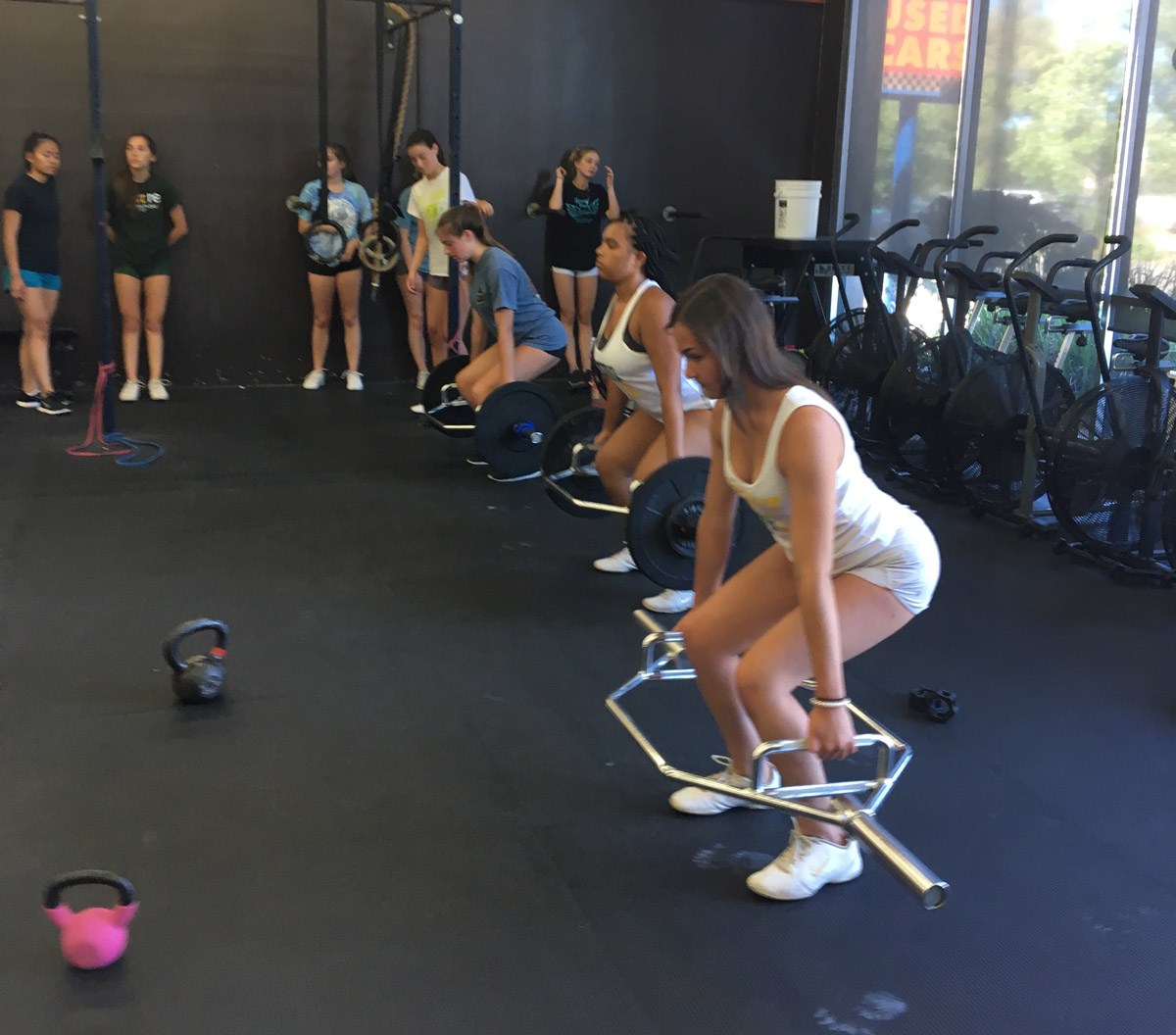 San Marin Cheer JV and Varsity – The girls came in over the summer for 5 weeks of off season training.  Their goals over the summer:
gain overall strength
learn how to lift and catch properly
build stability in the hips and ankles

In the first few weeks of class the girls were learning the movements and techniques and getting comfortable lifting some weight, when appropriate.  By the last week, the girls were doing trapbar deadlifts, goblet and split squats and dumbbell overhead pressing. We could see the confidence in their faces and attitudes.  
San Marin Girls Basketball team – Coach Tony Butler came to us seeking a program to get his girls strong and build endurance over the summer.  This was our first time working with these girls and they were great! They came into every class ready to work.  Our programs are built around injury prevention, which we feel a smart progressive strength program is one in the same.  Most of these girls had not done any previous strength programs so it was all new.
Our focus was to teach:
Proper jump and landing technique
How to properly hinge, to build hamstring strength
How to squat properly
Build overall strength
Increase their endurance
It was a pleasure working with all of the teams this summer.  We are now almost halfway into our BStings baseball program. Update on their progress coming soon.
Maddie Pero – 2019 Commit to Tufts Women's Soccer
I came to Equip with no prior strength training experience and learned not only how to get stronger and faster but also how to take care of my body to prevent injuries. I never thought strength training was really important for me as an athlete until I started with Equip. Through the program, my strength and speed have improved and that has directly translated to my game on the soccer field. I am looking forward to playing college soccer at Tufts University and the training I received through Equip gives me confidence that I won't be behind in my strength and conditioning skills.